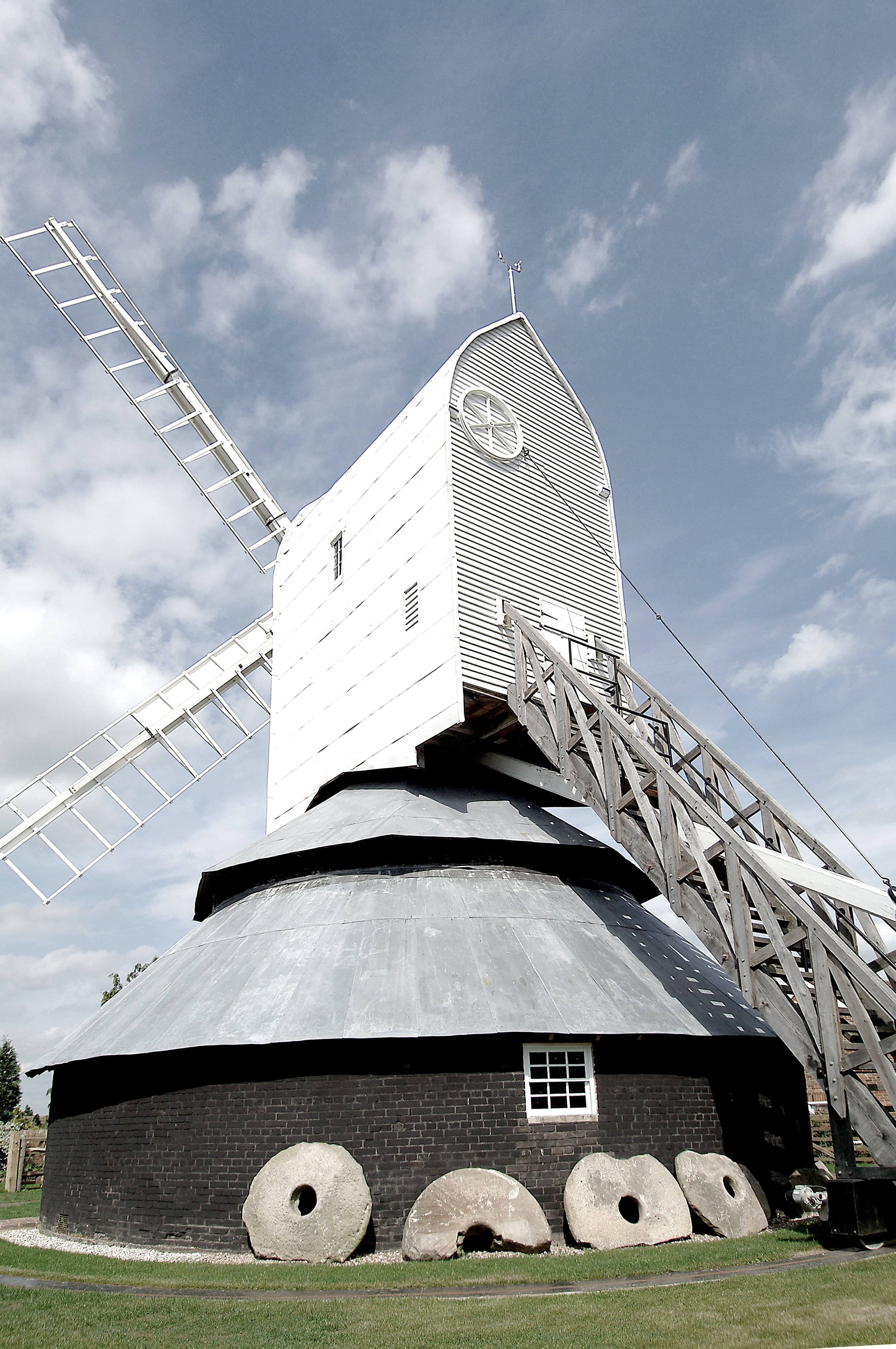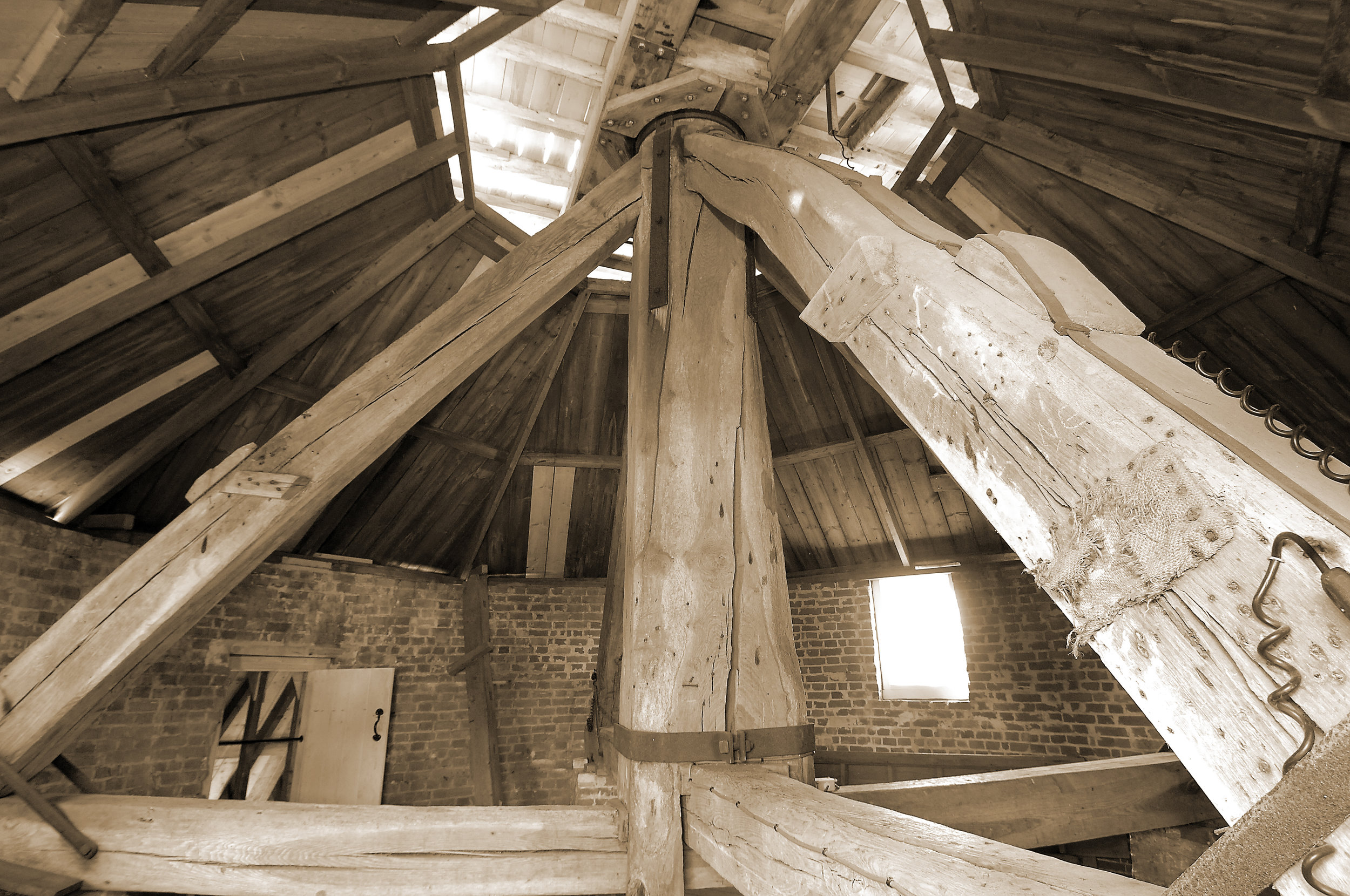 the windmill, sussex
Situated at Windmill Hill, near Herstmonceux, the windmill is the largest post mill in the country and the tallest in Sussex.
The Windmill Trust was awarded a grant of £577,000 from the Heritage Lottery Fund towards the total cost of £770,000 for the restoration of the Windmill. It was on the English Heritage "At Risk" register and was rescued from dereliction in 1996.
FINE architecture assisted with several detailed aspects of the restoration, including the refurbishment of the exterior stairs to trestle floor, wrought iron floor grills, and interior works.
The complete restoration works included removing and transporting the roof to a specialist conservation workshop 160 km distance, on-site work to fill out the mill with its exterior weatherboarding, and covering the body in zinc sheeting returned it to its original look in 1894, and restoration of the machinery, millstones, and windshaft.
Beatrice Frost, leading the restoration project of The Windmill Trust, is to receive the award of British Empire Medal (BEM) in the 2017 Queen's Birthday Honours List is for services to UK National Heritage for her outstanding work in the restoration. 2017 is a special year, as it marks 100 years of the Order of the British Empire.