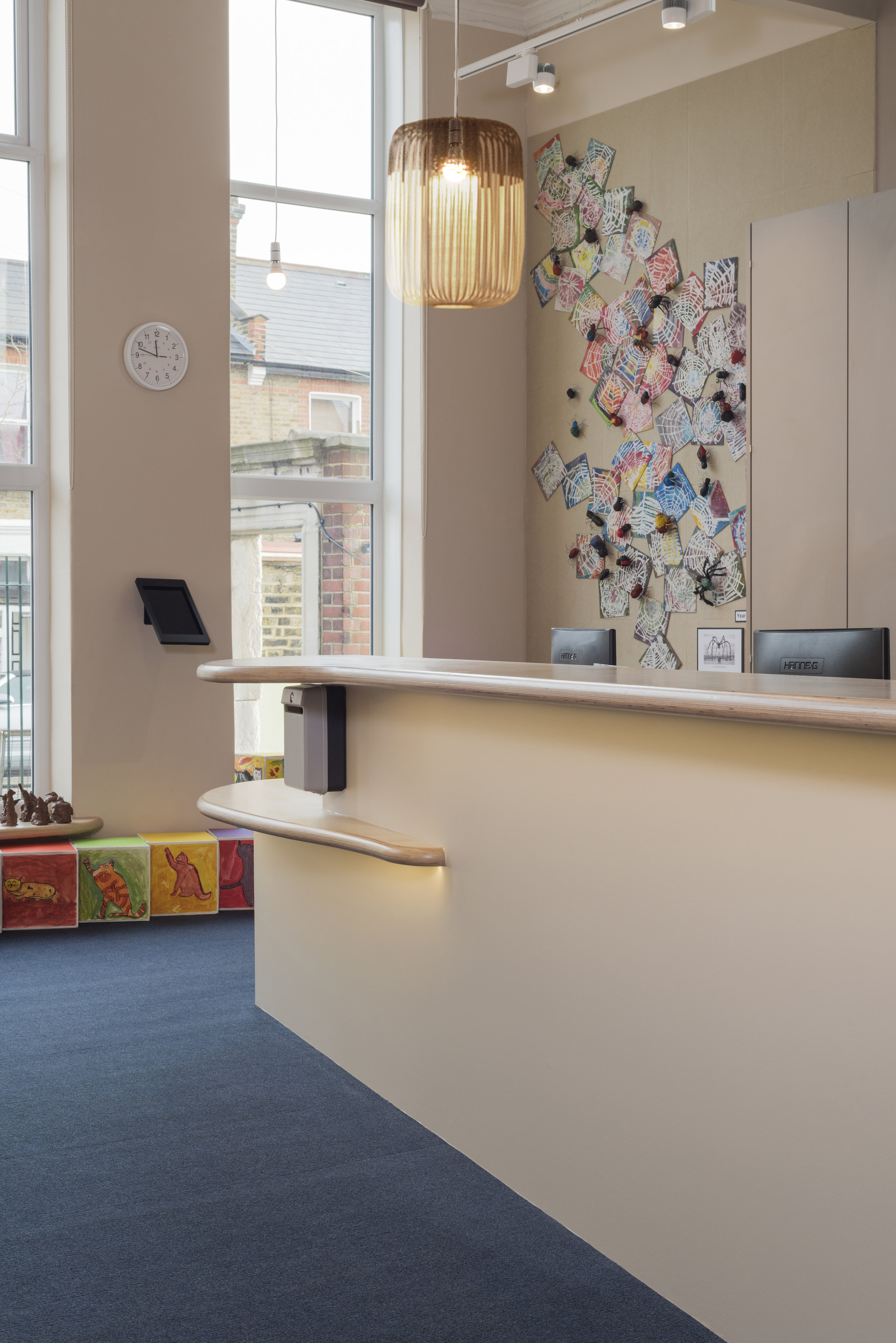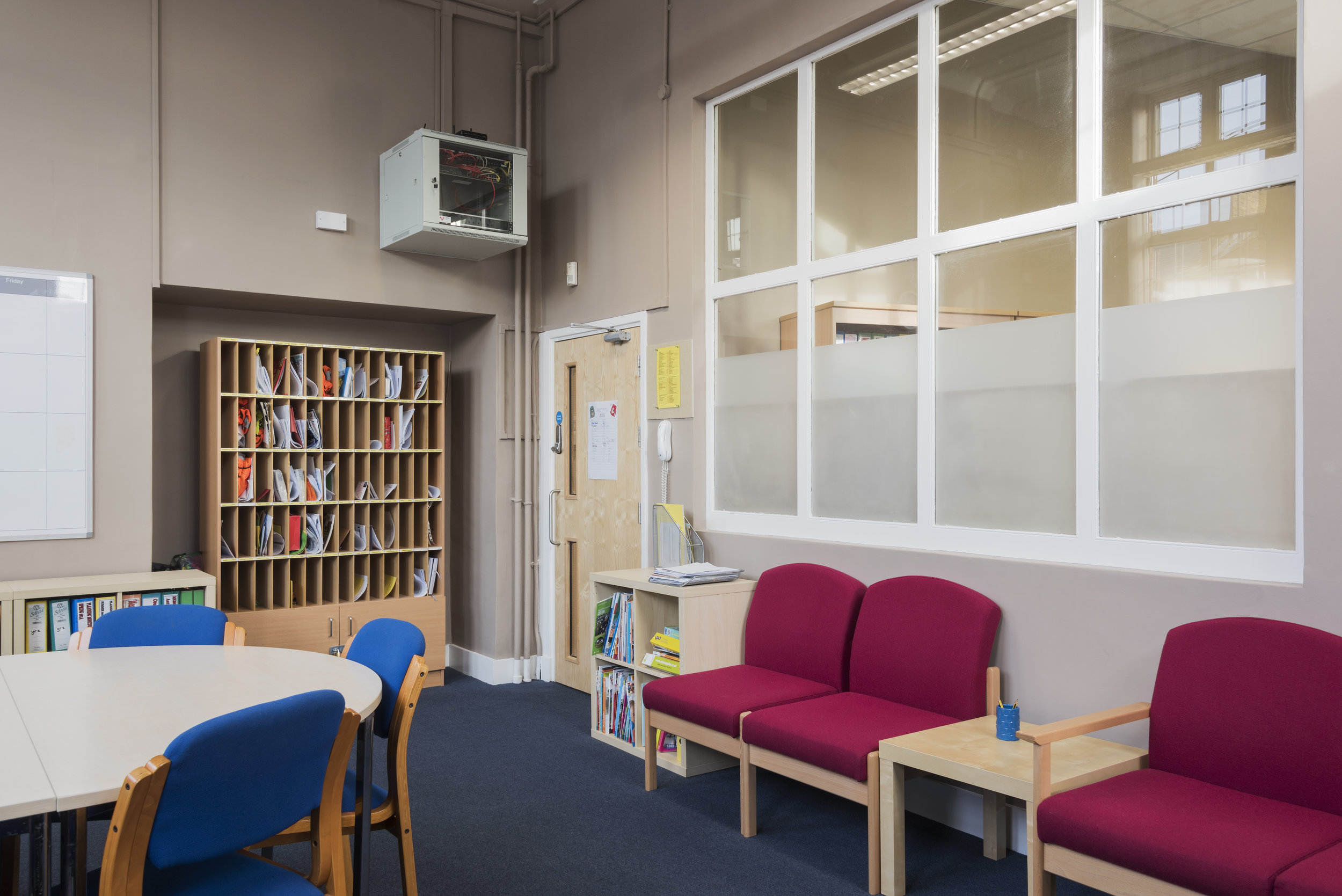 rathfern Primary school, LONDON
Rathfern Primary School is a rich, diverse and vibrant community. The proposal was for a single classroom extension and associated exterior works.
The design was driven by visibility for security and monitoring of visitors and accessibility.
The initial assessment of the building showed that the current entrance was inappropriately located, with poor visibility and many small, divided rooms. The proposed solution was to create a sight line geometry from the rear of the building out towards the new entrance gate all with one diagonal geometry.
The current unused courtyard on the east side was opened up with a new fence appropriate to the buildings' heritage. This re-established as the main facade as the principle entry with a new accessible ramp and created a new large light filled main entrance. This courtyard is then transformed into an area for parents to congregate and drop off their children, safely protected from the street but fully visible to staff inside.