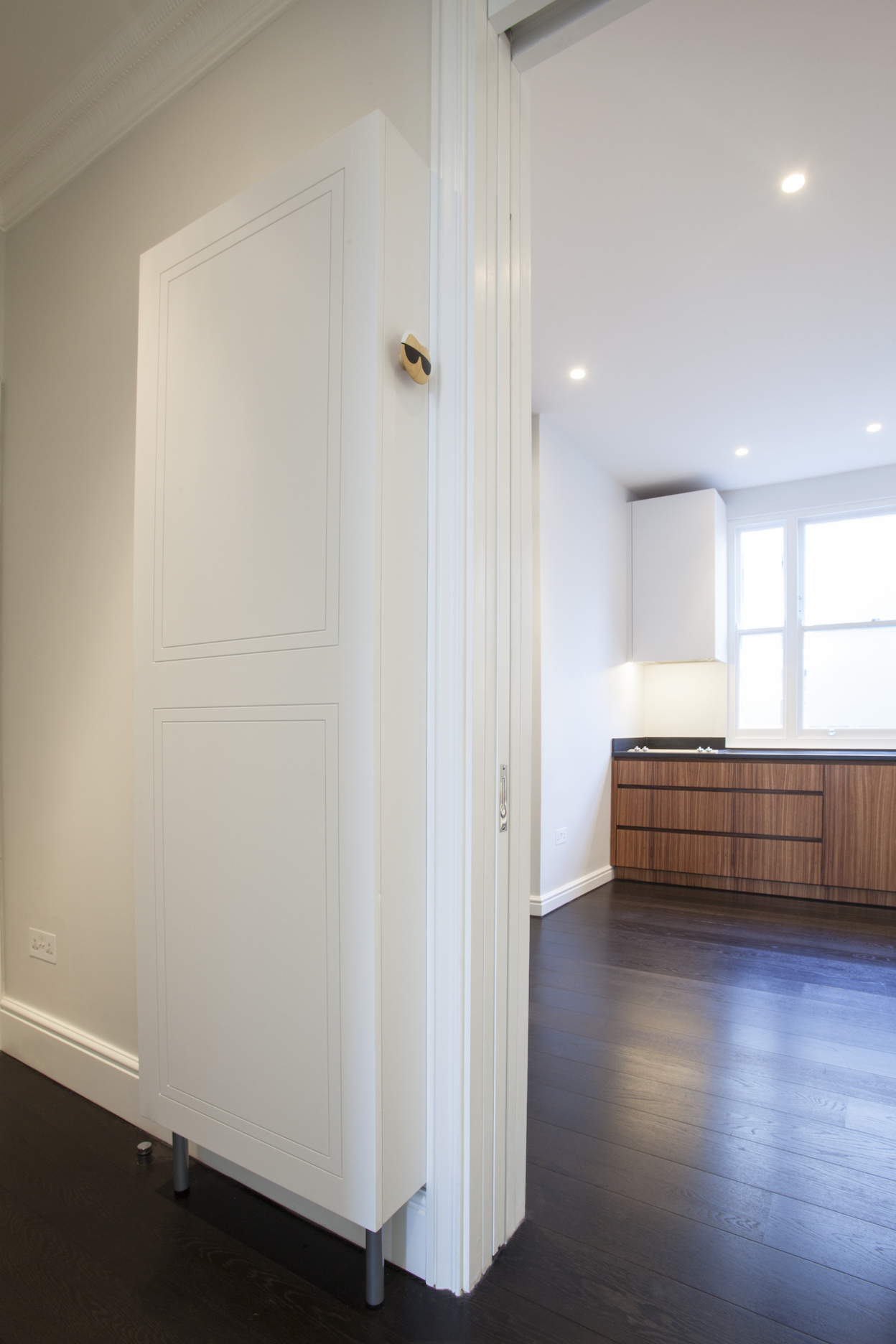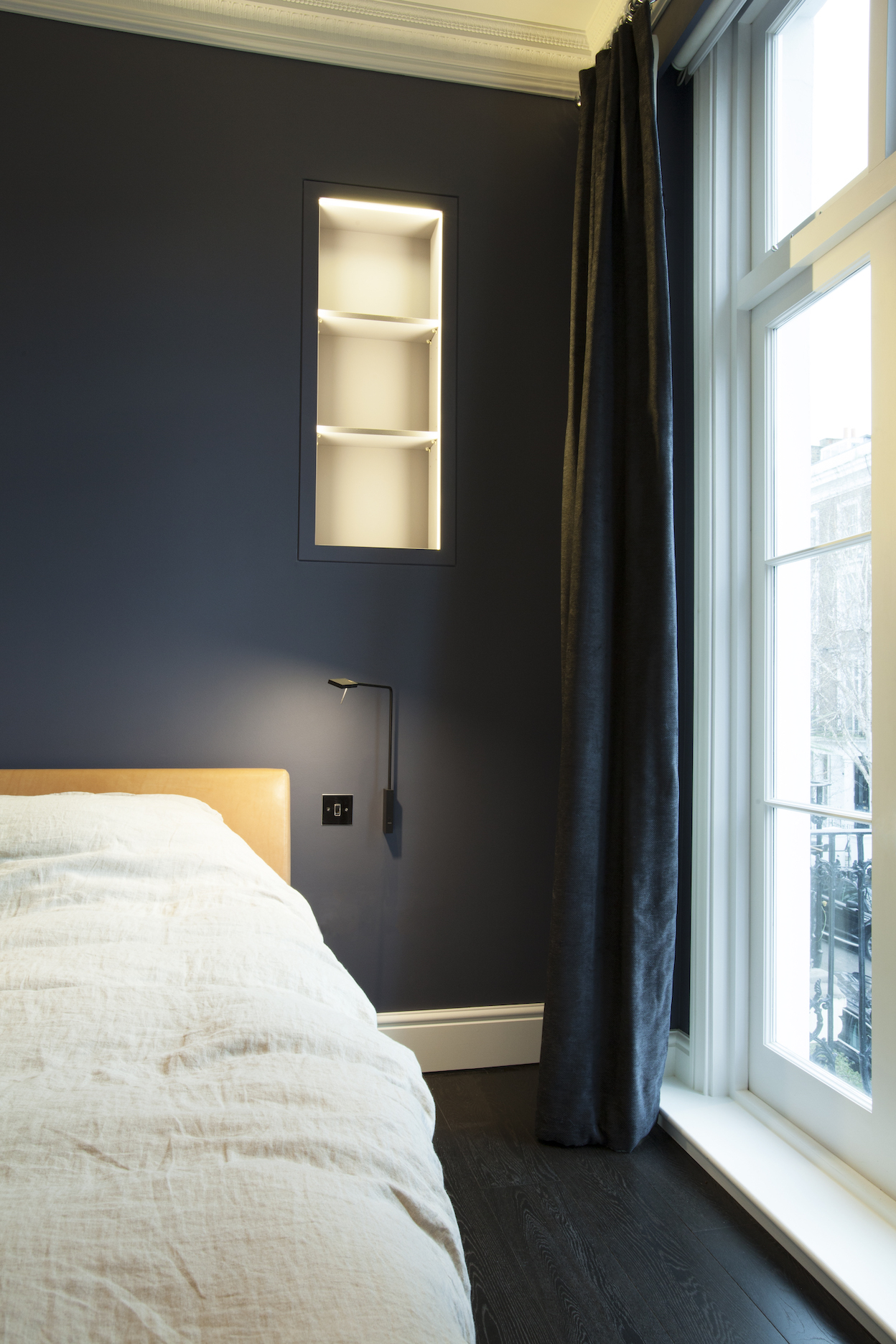 durham terrace
This two bedroom, two bathroom flat located in West London is a subtle elegant design with sophistication in the smallest of details.
The existing flat had a small enclosed kitchen detached from the main hall and living room. Each room was typically only single or double aspect.
The design opened up the hall to combine the kitchen and living room to create an east-west orientated, triple aspect room, benefiting from natural light from morning to evening. Large fire rated sliding doors from the hallway were installed to create this open space.
The existing and ensuite bathroom were combined to create one large master bedroom ensuite, and the small third bedroom became the family bathroom and utility room.