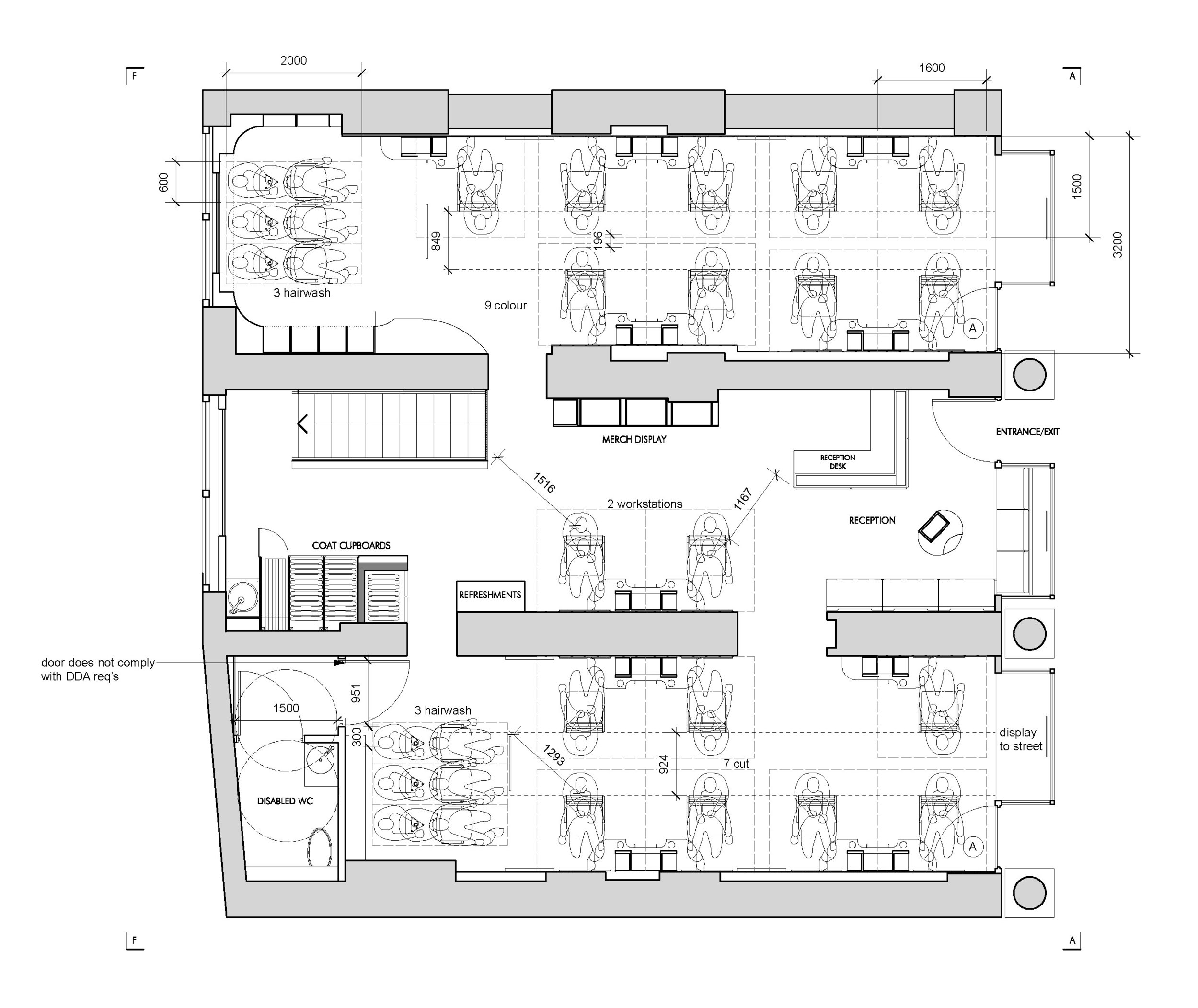 brooks & brooks hair salon
This proposal was for a refurbishment of an award winning hair salon situated in a charming Edwardian open pedestrian arcade in Bloomsbury. The pedestrian arcade was designed by R J Worley in 1906-10 for the Bedford Estate. It is grade II listed and is a notable landmark in the Conservation Area.
The proposal was to increase the efficiency and circulation of the salon whilst maintaining a comfortable aesthetic for clients. The streamlining of hair salon stations, reduction of unnecessary paraphernalia and a rationalising of storage allowed for a 'catwalk' to be created for after-hour photoshoots.